Welcome to the home of Drone Racing! Eastside FPV Melbourne
Australia's largest FPV drone racing club with races held monthly. Come and meet the crew and attend a meet today! Check out the club on Facebook for details about upcoming race events and special occasions. With over 60 members and around 40 pilots in attendance we hold some of the largest events in Australia.
What's coming up in 2019: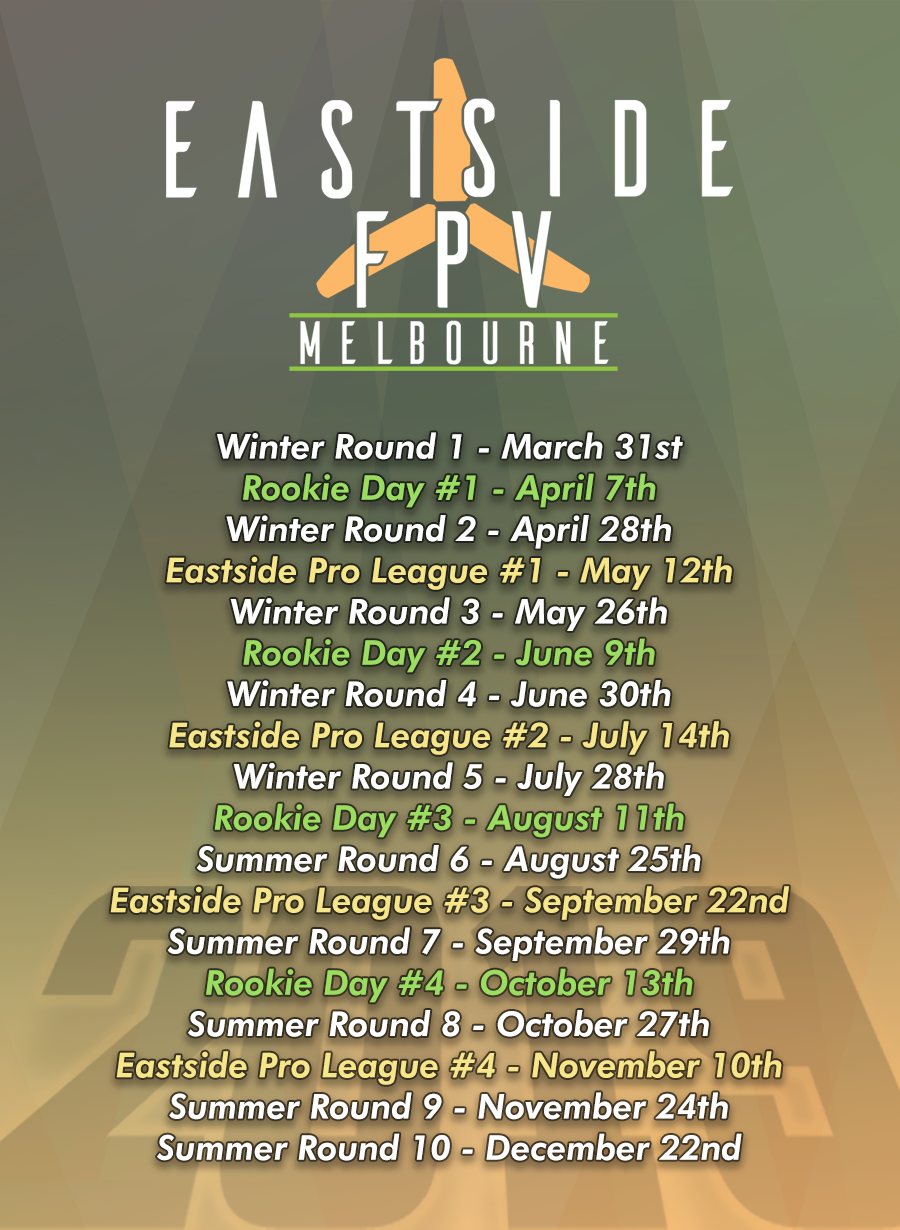 This is what FPV and Drone Racing is all about!