Australia's largest drone racing club
Practise every weekend and official races held monthly. Come and meet the crew and attend a meet today! Check out the club on Facebook for details about upcoming race events and special occasions. With around 70 members and 30 – 40 pilots in attendance we hold some of the largest events in Australia.
LIVE Results:
What's coming up in 2019:
30th June – Eastside FPV 2019 Round 4
Pilot registrations: https://forms.gle/4RgmvBU5EmCq8Xj88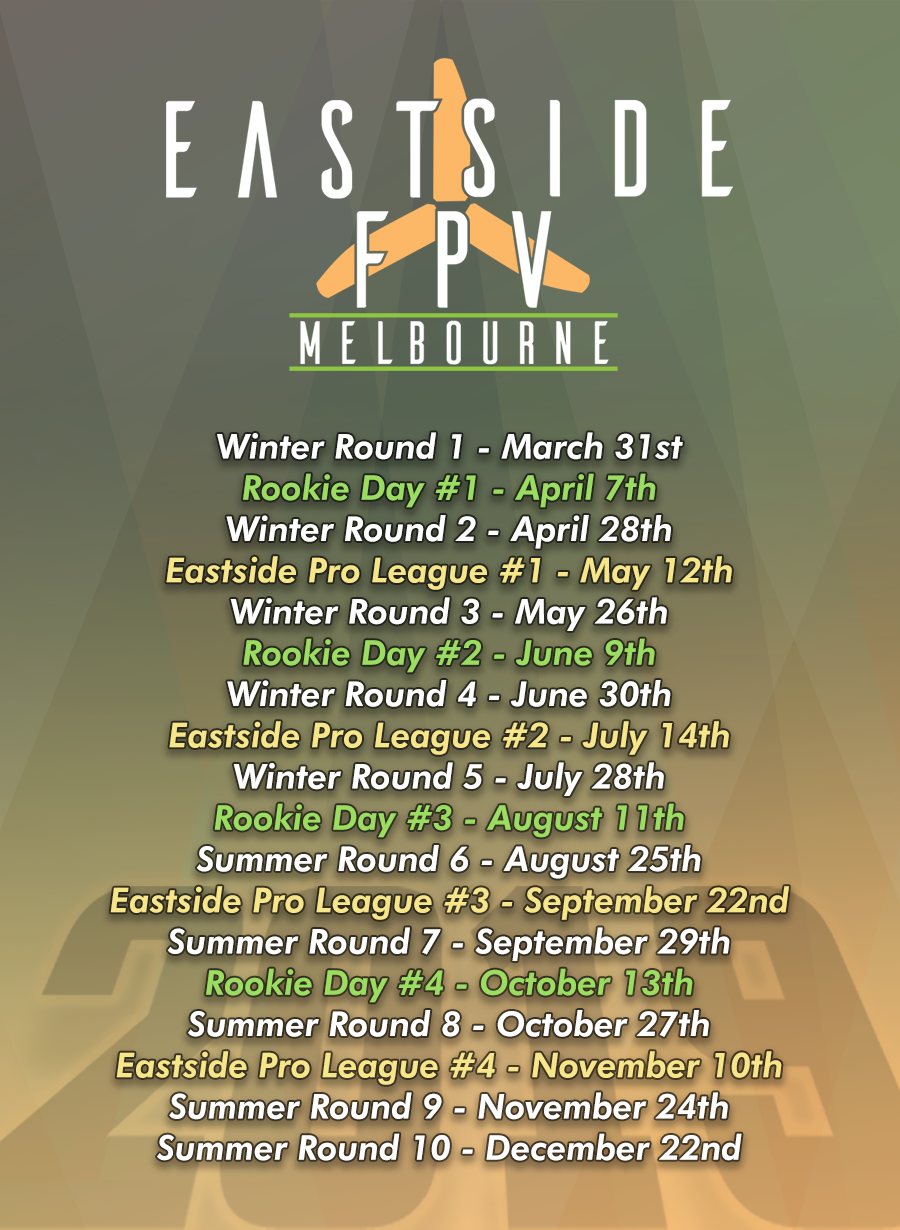 This is what FPV and Drone Racing is all about!